Posts for tag: cosmetic dentistry
By Dedicated Dental Services, PC
March 25, 2018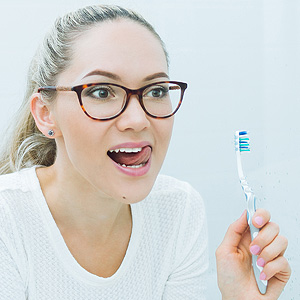 The arrival of spring often serves as inspiration to clean house and create an environment that's bright and fresh. Here at the dental office, we can do the same for your mouth as well! Having clean teeth, healthy gums and fresh breath helps you look and feel your best. Here are some ways we can help you freshen up your smile:
Dental Exam. The best place to start is with a dental exam. Finding and treating tooth decay in its earliest stages will help you avoid more costly and invasive dental treatments later on. It could even save a tooth that might otherwise be lost! Plus, oral cancer screenings are important for everyone—even young, non-smokers. Regular dental exams also give you a chance to bring up any issues you may be concerned about, and to ask for pointers on hygiene.
Professional Cleaning. Having a good oral hygiene routine at home goes a long way towards keeping your mouth healthy. But routine professional cleanings are still very important. Your dental hygienist uses specially designed tools to reach into places where your brush and floss can't, and remove disease-causing dental plaque and tartar. A polishing provides the finishing touch for a squeaky-clean feeling.
Teeth Whitening. Teeth tend to get duller with age; that's why teeth whitening treatments can give you a more youthful appearance. Bleaching your teeth is safest when supervised by a dental professional. We recommend two methods: either a professional treatment at the dental office, or a take-home kit we can provide, which includes custom-fitted bleaching trays. The first way will give you the fastest results, while the second is more economical.
Smile Makeover. Sometimes whitening alone is not enough to fix what's keeping you from flashing a big, bright smile. For example, maybe your teeth aren't straight, or they have been worn down over the years. Perhaps a tooth is chipped or is missing entirely. Or maybe there are multiple cosmetic issues. If this is the case, we can help you figure out what's really bothering you about your teeth and how you can achieve the smile of your dreams.
If you have questions about oral hygiene or cosmetic dentistry, please contact us or schedule a consultation. You can learn more by reading the Dear Doctor magazine article "Daily Oral Hygiene."
By Dedicated Dental Services, PC
October 27, 2017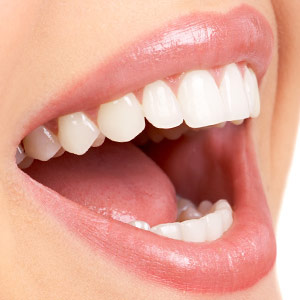 One of the best restorative options for slightly deformed, misaligned or stained teeth is a porcelain veneer. Composed of thin, laminated layers of dental material, the veneer is bonded to the outside of the tooth to transform both its shape and color to blend with other natural teeth.
Veneers are more than a technical process — they're works of art produced by skilled artisans known as dental lab technicians. They use their skills to shape veneers into forms so life-like they can't be distinguished from other teeth.
How technicians produce veneers depends on the material used. The mainstay for many years was feldspathic porcelain, a powdered material mixed with water to form a paste, which technicians use to build up layers on top of each other. After curing or "firing" in an oven, the finished veneer can mimic both the color variations and translucency of natural teeth.
Although still in use today, feldspathic porcelain does have limitations. It has a tendency to shrink during firing, and because it's built up in layers it's not as strong and shatter-resistant as a single composed piece. To address these weaknesses, a different type of veneer material reinforced with leucite came into use in the 1990s. Adding this mineral to the ceramic base, the core of the veneer could be formed into one piece by pressing the heated material into a mold. But while increasing its strength, early leucite veneers were thicker than traditional porcelain and only worked where extra space allowed for them.
This has led to the newest and most advanced form that uses a stronger type of glass ceramic called lithium disilicate. These easily fabricated veneers can be pressed down to a thickness of three tenths of a millimeter, much thinner than leucite veneers with twice the strength.  And like leucite, lithium disilicate can be milled to increase the accuracy of the fit. It's also possible to add a layer of feldspathic porcelain to enhance their appearance.
The science — and artistry — of porcelain veneers has come a long way over the last three decades. With more durable, pliable materials, you can have veneers that with proper care could continue to provide you an attractive smile for decades to come.
If you would like more information on dental veneers, please contact us to schedule an appointment for a consultation. You can also learn more about this topic by reading the Dear Doctor magazine article "Porcelain Veneers."
By Dedicated Dental Services, PC
May 14, 2017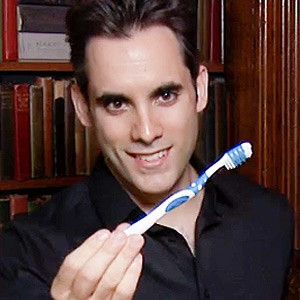 Magician Michel Grandinetti can levitate a 500-pound motorcycle, melt into a 7-foot-tall wall of solid steel, and make borrowed rings vanish and reappear baked inside bread. Yet the master illusionist admits to being in awe of the magic that dentists perform when it comes to transforming smiles. In fact, he told an interviewer that it's "way more important magic than walking through a steel wall because you're affecting people's health… people's confidence, and you're really allowing people to… feel good about themselves."
Michael speaks from experience. As a teenager, his own smile was enhanced through orthodontic treatment. Considering the career path he chose for himself — performing for multitudes both live and on TV — he calls wearing an orthodontic device (braces) to align his crooked teeth "life-changing." He relies on his welcoming, slightly mischievous smile to welcome audiences and make the initial human connection.
A beautiful smile is definitely an asset regardless of whether you're performing for thousands, passing another individual on a sidewalk or even, research suggests, interviewing for a job. Like Michael, however, some of us need a little help creating ours. If something about your teeth or gums is making you self-conscious and preventing you from smiling as broadly as you could be, we have plenty of solutions up our sleeve. Some of the most popular include:
Tooth Whitening. Professional whitening in the dental office achieves faster results than doing it yourself at home, but either approach can noticeably brighten your smile.
Bonding. A tooth-colored composite resin can be bonded to a tooth to replace missing tooth structure, such a chip.
Veneers. This is a hard, thin shell of tooth-colored material bonded to the front surface of a tooth to change its color, shape, size and/or length; mask dental imperfections like stains, cracks, or chips, and compensating for excessive gum tissue.
Crowns. Sometimes too much of a tooth is lost due to decay or trauma to support a veneer. Instead, capping it with a natural-looking porcelain crown can achieve the same types of improvements. A crown covers the entire tooth replacing more of its natural structure than a veneer does.
If you would like more information about ways in which you can transform your smile, please contact us or schedule an appointment for a consultation. You can also learn more about the techniques mentioned above by reading the Dear Doctor magazine articles "Teeth Whitening," "Repairing Chipped Teeth," and "Porcelain Crowns & Veneers."