Posts for tag: dental injury
By Dedicated Dental Services, PC
June 12, 2021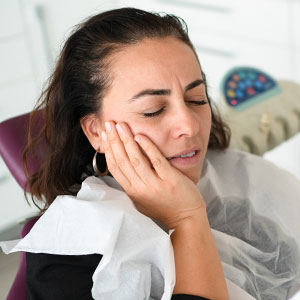 After a year of lockdowns and other COVID-19 restrictions, people are itching this summer to get back out into the great outdoors. The good news is that quite a number of national and state parks are open. But there may still be some restrictions, and you might need reservations in busier parks. The key is to plan ahead—and that includes for normal contingencies like dental emergencies.
Anyone who's physically active can encounter brunt force to the face and jaws. A tumble on a hike or a mishap with a rental bike could injure your teeth and gums, sometimes severely. But if you're already prepared, you might be able to lessen the damage yourself.
Here's a guide for protecting your family's teeth during that long-awaited summer vacation.
Locate dental and medical care. If you're heading away from home, be sure you identify healthcare providers (like hospitals or emergency rooms and clinics) in close proximity to your vacation site. Be sure your list of emergency providers also includes a dentist. Besides online searches, your family dentist may also be able to make recommendations.
Wear protective mouth gear. If your vacation involves physical activity or sports participation, a mouthguard could save you a world of trouble. Mouthguards, especially custom-made and fitted by a dentist, protect the teeth, gums and jaws from sudden blows to the face. They're a must for any activity or sport with a risk of blunt force trauma to the face and jaws, and just as important as helmets, pads or other protective gear.
Know what to do for a dental injury. Outdoor activities do carry a risk for oral and dental injuries. Knowing what to do if an accident does occur can ease discomfort and may reduce long-term consequences. For example, quickly placing a knocked out tooth back into its socket (cleaned off and handled by the crown only) could save the tooth. To make dental first aid easier, here's a handy dental injury pocket guide (//www.deardoctor.com/dental-injuries/) to print and carry with you.
And regardless of the injury, it's best to see a dentist as soon as possible after an accident. Following up with a dentist is necessary to tidy up any initial first aid, or to check the extent of an injury. This post-injury dental follow-up will help reduce the chances of adverse long-term consequences to the teeth and gums.
Your family deserves to recharge after this tumultuous year with a happy and restful summer. Just be sure you're ready for a dental injury that could put a damper on your outdoor vacation.
If you would like more information about preventing or treating dental injuries, please contact us or schedule a consultation. To learn more, read the Dear Doctor magazine article "An Introduction to Sports Injuries & Dentistry."
By Dedicated Dental Services, PC
May 18, 2020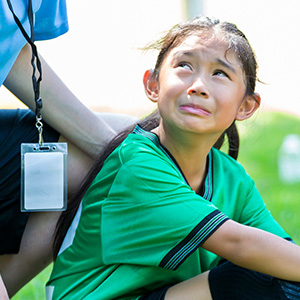 National Physical Fitness & Sports Month in May, sponsored by the President's Council on Sports, Fitness & Nutrition, is a fitting time to encourage us to play sports. Many of us already feel the Spring itch to get out there and get involved. Unfortunately, an increase in sports or exercise activities also means an increase in potential physical injury risks, including to the face and mouth.
Although COVID-19 protective measures are delaying group sports, there's hope that many leagues will be able to salvage at least part of their season. If so, you should know what to do to keep yourself or a family member safe from oral and dental injuries.
First and foremost, wear a sports mouthguard, a plastic device worn in the mouth to reduce hard impacts from other players or sports equipment. A custom-fitted guard made by a dentist offers the best level of protection and the most comfortable fit.
But even though wearing a mouthguard significantly lowers the chances of mouth injuries, they can still occur. It's a good idea, then, to know what to do in the event of an oral injury.
Soft tissues. If the lips, cheeks, gums or tongue are cut or bruised, first carefully clean the wound of dirt or debris (be sure to check debris for any tooth pieces). If the wound bleeds, place some clean cotton gauze against it until it stops. If the wound is deep, the person may need stitches and possible antibiotic treatments or a tetanus shot. When in doubt, visit the ER.
Jaws. A hard blow could move the lower jaw out of its socket, or even fracture either jaw. Either type of injury, often accompanied by pain, swelling or deformity, requires medical attention. Treating a dislocation is usually a relatively simple procedure performed by a doctor, but fractures often involve a more extensive, long-term treatment.
Teeth. If a tooth is injured, try to collect and clean off any tooth pieces you can find, and call us immediately. If a tooth is knocked out, pick it up by the crown end, clean it off, and place it back into the empty socket. Have the person gently but firmly clench down on it and call the office or go to the ER as quickly as possible. Prompt attention is also needed for teeth moved out of alignment by a hard blow.
Playing sports has obvious physical, mental and social benefits. Don't let an oral injury rob you or a family member of those benefits. Take precautions and know what to do during a dental emergency.
If you would like more information about, please contact us or schedule a consultation. To learn more, read the Dear Doctor magazine articles "An Introduction to Sports Injuries & Dentistry" and "Dental Injuries: Field-Side Pocket Guide."
By Dedicated Dental Services, PC
March 15, 2017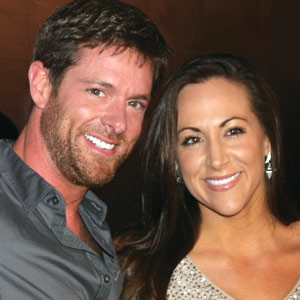 For anyone else, having a tooth accidentally knocked out while practicing a dance routine would be a very big deal. But not for Dancing With The Stars contestant Noah Galloway. Galloway, an Iraq War veteran and a double amputee, took a kick to the face from his partner during a recent practice session, which knocked out a front tooth. As his horrified partner looked on, Galloway picked the missing tooth up from the floor, rinsed out his mouth, and quickly assessed his injury. "No big deal," he told a cameraman capturing the scene.
Of course, not everyone would have the training — or the presence of mind — to do what Galloway did in that situation. But if you're facing a serious dental trauma, such as a knocked out tooth, minutes count. Would you know what to do under those circumstances? Here's a basic guide.
If a permanent tooth is completely knocked out of its socket, you need to act quickly. Once the injured person is stable, recover the tooth and gently clean it with water — but avoid grasping it by its roots! Next, if possible, place the tooth back in its socket in the jaw, making sure it is facing the correct way. Hold it in place with a damp cloth or gauze, and rush to the dental office, or to the emergency room if it's after hours or if there appear to be other injuries.
If it isn't possible to put the tooth back, you can place it between the cheek and gum, or in a plastic bag with the patient's saliva, or in the special tooth-preserving liquid found in some first-aid kits. Either way, the sooner medical attention is received, the better the chances that the tooth can be saved.
When a tooth is loosened or displaced but not knocked out, you should receive dental attention within six hours of the accident. In the meantime, you can rinse the mouth with water and take over-the-counter anti-inflammatory medication (such as ibuprofen) to ease pain. A cold pack temporarily applied to the outside of the face can also help relieve discomfort.
When teeth are broken or chipped, you have up to 12 hours to get dental treatment. Follow the guidelines above for pain relief, but don't forget to come in to the office even if the pain isn't severe. Of course, if you experience bleeding that can't be controlled after five minutes, dizziness, loss of consciousness or intense pain, seek emergency medical help right away.
And as for Noah Galloway:Â  In an interview a few days later, he showed off his new smile, with the temporary bridge his dentist provided… and he even continued to dance with the same partner!
If you would like more information about dental trauma, please contact us or schedule an appointment for a consultation. You can learn more in the Dear Doctor magazine articles "Trauma & Nerve Damage to Teeth" and "The Field-Side Guide to Dental Injuries."