Posts for tag: orthodontic treatment
By Dedicated Dental Services, PC
July 17, 2020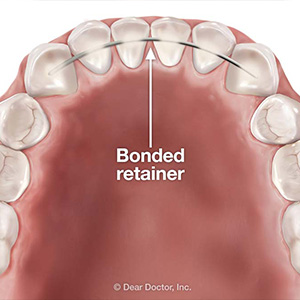 While retainers are often viewed as a nuisance, they're crucial to protect the gains made with bite correction. Without them, all of the progress achieved through braces or clear aligners could be lost.
Here's why: The same elastic gum tissue called the periodontal ligament that holds teeth in place also allows them to move incrementally in response to changes in the mouth. That's why we can move teeth with braces or aligners, which put pressure on the teeth toward a desired direction of movement while the periodontal ligament does the rest.
But the mechanics can also work in reverse: With pressure relieved when the braces are removed, the teeth could revert to their original positions through a kind of "muscle memory." The light pressure provided by a retainer is enough to keep or "retain" teeth in their new positions.
The best known retainer is a removable appliance. Initially, a patient wears it continuously and only takes it out during oral hygiene. Wear duration may later be reduced to night time only and eventually not at all, depending on a patient's individual needs.
While effective, removable retainers do have some downsides. Like braces, they're visible to others. And because they're removable, they're frequently misplaced or lost, leading to the added expense of a new one.
An alternative is a bonded retainer, a thin piece of wire attached to the back of the newly moved teeth to keep them in place. Because it's behind the teeth it's not visible—and there's no misplacing it because only a dentist can take it out.
A bonded retainer is a good option, especially if a patient is immature and not as diligent about wearing or keeping up with their appliance. But it can make flossing difficult to perform, and if they're removed or broken prematurely, the teeth could revert to their former positions.
If you decide to go with a bonded retainer, be sure you get some tips from your dental hygienist on how to floss with it. And if you decide later to have it removed early, be sure to replace it with a removable retainer. Either of these two options can help you keep your new and improved smile.
If you would like more information on bonded retainers, please contact us or schedule an appointment for a consultation. You can also learn more about this topic by reading the Dear Doctor magazine article "Bonded Retainers."
By Dedicated Dental Services, PC
April 28, 2020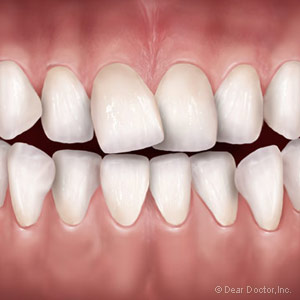 Malocclusions (bad bites) may cause more than an appearance problem — with teeth and jaws not working together properly, you're at higher risk for dental disease or accelerated tooth wear. Fortunately, most malocclusions can be corrected through orthodontics, a specialty for moving teeth to better functioning and more attractive positions.
If you're considering orthodontic treatment for a malocclusion, here are the basics on 3 of the most common orthodontic appliances used for straightening misaligned teeth.
Metal Braces. These appliances have a proven track record for correcting most forms of malocclusion. Braces consist of metal brackets bonded to the front teeth and an anchor band to the back teeth. A thin metal wire passes through the brackets to attach to the bands in the back. Gradually increased tension in the wire incrementally moves the teeth to the desired position.
Clear Bracket Braces. While metal braces do an effective job of tooth movement, they leave less to be desired in appearance. Made of polymer material rather than metal, clear bracket braces offer a more appealing look. But while they're similar in construction to the metal version, they're more susceptible to breakage. Wearers must be extra cautious and avoid hard foods or extreme physical sports contact.
Clear Aligners. The previous appliances are fixed and can't be removed by the wearer. Clear aligners take a different approach with removable plastic trays that fit snugly over the dental arch. A series of trays are computer generated to carefully match the patient's mouth structure, each incrementally smaller than the previous one in the series. After wearing the first tray for two or three weeks, the wearer changes to the next (and slightly smaller) tray in the series, repeating the process until all the trays have been worn. Of the three options, the clear aligners offer the best appearance; however, they're best suited for cases that don't require complex movements.
We can advise you which option is best for you after a complete evaluation, factoring in age, lifestyle and the complexity of your malocclusion. Regardless of the choice, the aim is the same — achieving a healthier mouth, better function and a more attractive smile.
If you would like more information on orthodontic treatment, please contact us or schedule an appointment for a consultation. You can also learn more about this topic by reading the Dear Doctor magazine article "The Magic of Orthodontics."
By Dedicated Dental Services, PC
February 18, 2020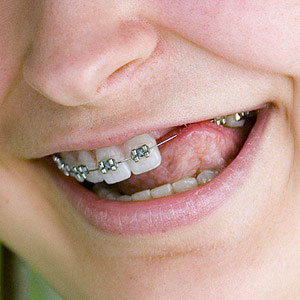 Moving teeth through orthodontics may involve more than simply wearing braces. There are many bite conditions that require extra measures before, during or after traditional orthodontic treatment to improve the outcome.
One such measure is extracting one or more teeth. Whether or not we should will depend on the causes behind a patient's poor dental bite.
Here, then, are 4 situations where tooth extraction before orthodontics might be necessary.
Crowding. This happens when the jaw isn't large enough to accommodate all the teeth coming in. As a result, later erupting teeth could erupt out of position. We can often prevent this in younger children with space maintainers or a palatal expander, a device which helps widen the jaw. Where crowding has already occurred, though, it may be necessary to remove selected teeth first to open up jaw space for desired tooth movement.
Impacted teeth. Sometimes an incoming tooth becomes blocked and remains partially or fully submerged beneath the gums. Special orthodontic hardware can often be used to pull an impacted tooth down where it should be, but not always. It may be better to remove the impacted tooth completely, as well as its matching tooth on the other side of the jaw to maintain smile balance before orthodontically correcting the bite.
Front teeth protrusion. This bite problem involves front teeth that stick out at a more horizontal angle. Orthodontics can return the teeth to their proper alignment, but other teeth may be blocking that movement. To open up space for movement, it may be necessary to remove one or more of these obstructing teeth.
Congenitally missing teeth. The absence of permanent teeth that failed to develop can disrupt dental appearance and function, especially if they're near the front of the mouth. They're often replaced with a dental implant or other type of restoration. If only one tooth is missing, though, another option would be to remove the similar tooth on the other side of the jaw, and then close any resulting gaps with braces.
Extracting teeth in these and other situations can help improve the chances of a successful orthodontic outcome. The key is to accurately assess the bite condition and plan accordingly.
If you would like more information on orthodontic options, please contact us or schedule an appointment for a consultation. You can also learn more about this topic by reading the Dear Doctor magazine article "Removing Teeth for Orthodontic Treatment."