Posts for tag: tooth decay
By Dedicated Dental Services, PC
August 31, 2021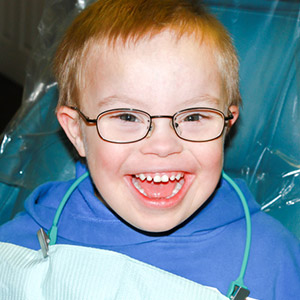 Preventing tooth decay from developing in your child's teeth requires a strong commitment to daily oral hygiene. But if you have a child with a chronic physical or behavioral condition, you might find it difficult to keep that commitment in the light of other pressing health needs.
But tooth decay is just as important a health issue as the others with which you may contend. Because primary teeth guide incoming permanent teeth to erupt properly, losing them prematurely can lead to a poor bite and other associated problems. This could further diminish their quality of life already compromised by their chronic condition.
Helping your special needs child avoid tooth decay isn't easy—but it can be done. Here's how!
Brush and floss for them. Normally, a parent's goal is to help their children learn to care for their teeth on their own. But depending on the nature of your child's chronic disease, that may not be possible. Instead, you may need to take an active role in their daily hygiene for the foreseeable future, even brushing and flossing for them if necessary.
Model proper dental care. Even so, it's still a good idea to guide them toward performing oral hygiene tasks without assistance, according to their abilities. This could be a long road, though, one that requires your active participation. You can ease this process by continuously modeling good dental care behavior for them through brushing and flossing together.
See an understanding dentist. Although caring for a special needs child can be isolating, you don't have to go at it alone. That includes taking care of their teeth and gums: A dentist who has both training and experience in treating children with chronic health conditions can become an important partner in your efforts to fight tooth decay.
Communicate between all care providers. Likewise, having everyone involved in your child's care on the same page can make decay prevention a much easier process. Be sure then to share your concerns about your child's needs, including dental care, with attending physicians, therapists and, of course, dentists.
If you would like more information on dental care for special needs children, please contact us or schedule an appointment for a consultation. You can also learn more about this topic by reading the Dear Doctor magazine article "Managing Tooth Decay in Children With Chronic Diseases."
By Dedicated Dental Services, PC
August 11, 2021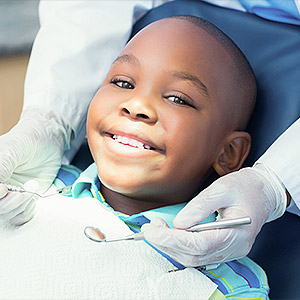 Your child's dental development is in overdrive between birth and early adulthood. The rapid growth of the teeth, gums and jaws occurs mostly on its own—but tooth decay could significantly derail it.
Although most cases of dental disease occur in adults, tooth decay is a major problem for children, particularly involving primary teeth. These teeth are much more important than they seem given their short lifespans: Because they help incoming permanent teeth to align properly, their premature loss due to decay can create future bite problems.
To prevent this from happening, taking steps to prevent tooth decay in young children is well worth the effort. The best strategy is a double-pronged approach. You'll first want to address certain areas that directly contribute to tooth decay. You'll then want to add measures that strengthen the teeth themselves against the disease.
In regard to the former, reducing the levels of harmful bacteria in the mouth tops the list. These bacteria produce acid as a byproduct that in turn softens and erodes enamel, the teeth's natural barrier against decay. We reduce bacteria by eliminating dental plaque, a film of built-up food particles that feeds and shelters bacteria, through daily brushing and flossing.
Certain dietary choices may also contribute to bacterial growth. Refined sugar is a prime food source for bacteria, so limiting it in the diet will help reduce tooth decay. Furthermore, a diet rich in whole, unprocessed foods and dairy provide nutrients strengthen teeth against decay.
The other prong in defeating tooth decay mainly involves protective measures provided by your dentist. Sealants applied to the chewing surfaces of a child's teeth help protect the enamel from the buildup of bacteria in these highly susceptible areas. An occasional direct application of fluoride to teeth further strengthens their enamel, and makes them less susceptible to decay.
This approach can minimize the chances of tooth decay, but it won't eliminate the risk altogether. If it does occur despite your best efforts, prompt treatment can limit the damage and preserve the teeth. Working with your dentist, you can help ensure your child's teeth are protected from this damaging disease.
If you would like more information on best dental care practices for children, please contact us or schedule an appointment for a consultation. You can also learn more about this topic by reading the Dear Doctor magazine article "Dentistry & Oral Health for Children."
By Dedicated Dental Services, PC
August 20, 2017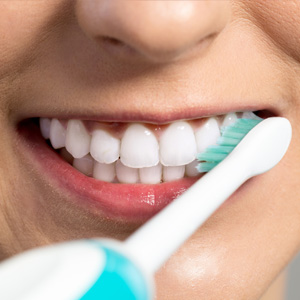 Archeologists can tell us quite a bit about our primitive ancestors. For example, because of their coarse, abrasive diet and a primitive understanding of oral hygiene, their teeth had a rough go of it. They simply wore out faster — a contributing factor, no doubt, to their short life spans of thirty or forty years.
But thanks to improvements in lifestyle, healthcare and diet, people live much longer today. And so do their teeth, thanks to advances in dental care and disease prevention. While teeth still wear to some degree as we age, if we care for them properly with daily oral hygiene and regular dental visits, we can keep that wear to a minimum. Teeth truly can last a lifetime.
Unfortunately, it's still all too common for people to lose their teeth prematurely. The main reason: the two most prevalent dental diseases, tooth decay and periodontal (gum) disease. Tooth decay arises from high concentrations of mouth acid that erode enamel, teeth's irreplaceable protective shell. Gum disease is an infection that damages the bone supporting tissues as it infiltrates deep below the visible gum line.
While they occur by different mechanisms, the two diseases have some commonalities. They both, of course, can lead to tooth loss. And, they're both triggered by oral bacteria found in dental plaque, a thin film of food particles built up on tooth and gum surfaces. Multiplying bacteria feed on plaque and produce acid as a by-product. And certain bacterial strains infect gum tissues.
Both of these diseases can be treated successfully, especially if detected early. But the better approach is to prevent them in the first place. This introduces another commonality — they share the same prevention strategy of daily, comprehensive brushing and flossing for plaque removal, regular dental cleanings and checkups, and a sharp eye for any signs of disease like bleeding gums or tooth pain.
With diligent dental care and close attention to your oral health, you increase your chances of avoiding the full threat of these diseases. And with healthy teeth, you have a better chance of living a long and healthy life.
If you would like more information on minimizing tooth wear, please contact us or schedule an appointment for a consultation. You can also learn more about this topic by reading the Dear Doctor magazine article "How and Why Teeth Wear."